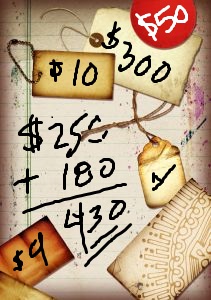 I have been writing as a freelancer for almost a decade now, and I have long resigned myself to the fact that my rates are difficult to pin down. Coming from a developing country, I have to struggle with the extremely low freelance writing rates usually associated with writers from my part of the world. On the other hand, I have been fortunate enough to have been given the chance to work with a vast network. Additionally, I consider my work to be worth more than what many clients offer to non-native speakers.1
So where does that leave me? Somewhere in between.
No complaints here, to be honest. I consider myself well paid for what I do on a regular basis. It is only when I occasionally deal with new clients that I have to come to terms with the differences in freelance writing rates.
Then there is the fact that I also work with one of the biggest freelance writing blogs – Freelance Writing Jobs. Its audience is mainly based in North America, although we cannot ignore the fact that freelance writers are emerging more and more all over the world.
This brings us to my point: what do we consider a fair rate? Continue reading "Freelance Writing Rates: There Is a World Beyond Your Little Corner"
Not to be arrogant about it, but I know I can give many a native speaker a run for their money. [↩]