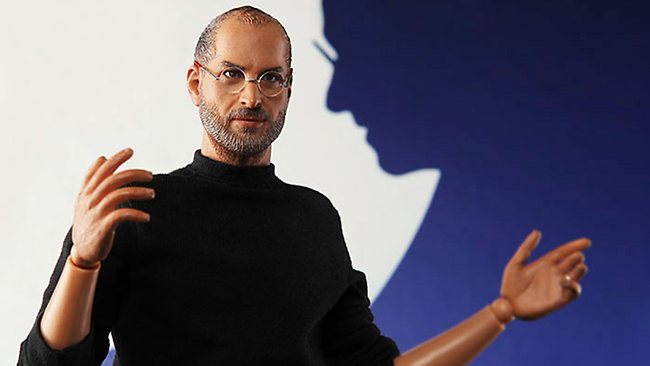 Let me correct myself. It is technically a Steve Jobs Action Figure. And don't you dare call it a doll, although toy might be a good fit anyway.
We should have seen this coming. With the adulation that Steve Jobs received all his life – and even in death – an action figure was not totally inconceivable, yes?
The Steve Jobs Action Figure will be available some time in February, and it will cost you a nice $99.99. That does not include shipping. Oh, and the news is that the Jobs family and Apple have not sanctioned this action figure. Knowing them, there might be issues with the release of the action figure. I will not be surprised if that happens.
Via Courier Mail