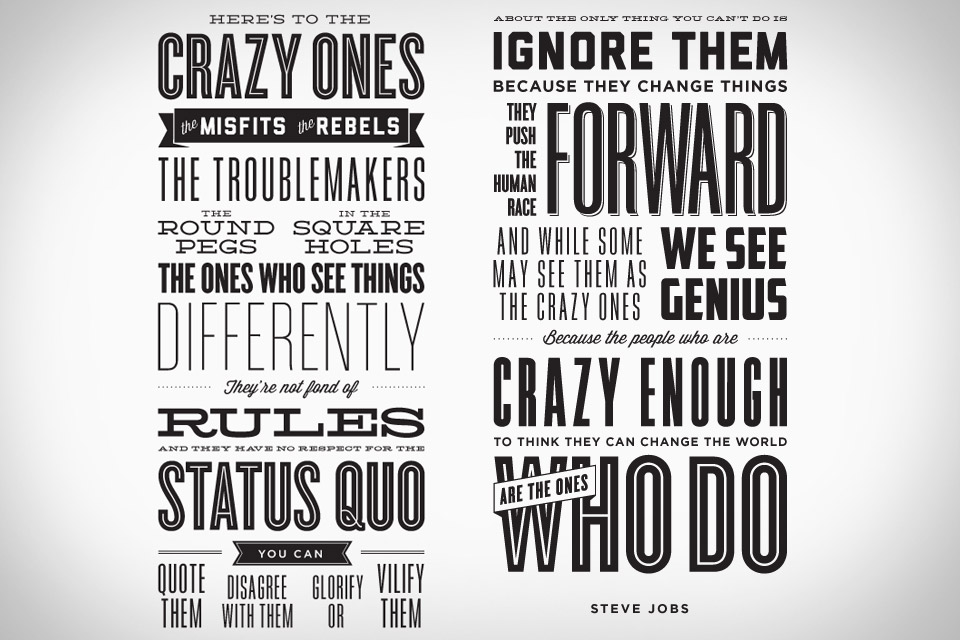 Everyone has heard or read this quote at least once by now. The recently departed Steve Jobs has indeed left a mark on our generation, and this quote is perhaps one of the most popular (if not the most inspiring) that can be attributed to him.
If this quote means much to you, you might want to get a letterpress poster featuring the quote in its entirety. Uncrate is accepting orders till December 17. A poster costs $100-$200. (You didn't think it would come cheaply, did you? After all, it is still an Apple-related product!)
Each poster measures in at 10 x 26 inches, is printed on 100% cotton and handmade Arches 140# paper. There are only 500 prints available, so if you really want one, I suggest not waiting.